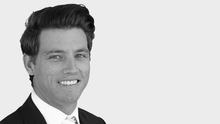 Gareth combines his fresh, energetic approach with immense enthusiasm and a positive attitude to get the job done, and to do it well. Focused and driven, he is devoted to the task at hand and has a reputation for honesty and an unfaltering work ethic, always providing a six star service to his clients whether they are buying or selling.
Blessed with an open, warm and unmistakably honest personality, garnered, no doubt from his country upbringing, Gareth has won a great deal of sincere respect and appreciation from friends and clients alike. Extensively trained in sales and in customer relations, he works closely alongside Paul Bateman, Principal of Ray White Northgate, as a key player in an exceptional team, committed to premium service and to market-leading success.
An active sportsman with a passion for football, tennis and waterskiiing, its easy to see where Gareth finds his boundless energy and the competitive nature that drives him towards continued improvement and record results for his clients.
To meet Gareth is to meet someone you can trust; a genuine, dedicated and focused professional who will take great pride in assisting you through the entire selling process and immense satisfaction from exceeding your expectations in each and every area, along the way. Nothing is too much trouble for Gareth and when the sale is finalised to your total satisfaction, you will probably want to stay in touch as an ongoing friend.
Gareth knows Adelaide's inner suburbs well, and has an appreciation for the varying demographics of each area. He also understands and values the extraordinary marketing tools which are unique to the Ray White network; "I am very proud to be associated with the Ray White brand." He says, "It stands for excellence in both service and results and that is precisely my personal philosophy."