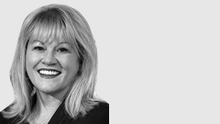 On top of the undeniable sparkle, Jann brings with her a unique skill set, delivered with expertise, and honed by the experience of a career spanning many years in property sales. Commencing in real estate in regional SA Jann moved to Adelaide in the 1990 and rapidly established herself as a stand-out agent in the inner city suburbs, north and northeast.
Lured to a stint in the complimentary field of advertising, Jann developed advanced marketing and negotiation skills which underpin her sales abilities today. With Jann, knowledge, experience and meticulous attention to detail, combine with the flair of her bright vivacious presentation, and unswerving commitment to purpose and dedication to her clients.
With market leader Ray White Northgate Jann returns to her heartland, and is perfectly positioned to give you the benefit of classic sales skills, teamed with cutting edge real estate profile, presentation, and marketing technologies and systems.
The catchphrase of Jann's Real Estate career is 'success'. Jann is a consistent top performer in all areas, a fact recognised with numerous corporate and industry Awards, culminating in receiving the honour of the REISA Local Residential Salesperson of the Year.
What's really important to Jann? Your satisfaction, getting you the best possible result when she sells your home or property, results achieved with integrity and open honest dealings, and a work rate that makes sure your result.
Jann takes pride in the service she provides, her superior communication builds the trust and satisfaction which are the hallmarks of her relationships with her clients, sellers or purchasers. Her clients appreciate these qualities and their frequent repeat business, and confidence in recommending Jann to their family and friends is irrefutable testimony.