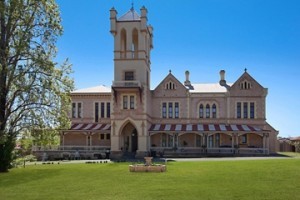 Enfield Statistics:
| | |
| --- | --- |
| Size: | 2.2km2 Approx |
| Population | 2726 Approx |
| Median Price: | $485,000 Approx |
| Median Age: | 31 Years Old Approx |
| Household Size: | 2.7 People Approx |
| | |
About Enfield:
Enfield, located approximately 10km north east of the Adelaide CBD, named by the early settler George Hickox, a 35 year old labourer, of farming stock who arrived in Adelaide in 1840 with his wife and three children, thus the 'Village of Enfield' was born.
Settlers like Bowman and Ragless (whom the streets are named after) bought 80 acre sections with a view to farming them, however Hickox had no intention of traditional farming, but instead persuaded a number of acquaintances to make up the funds required to purchase Section 342 in Survey B which lay between Bowman and Ragless' freehold sections. He then drew up a plan of the section, which he named the 'Village of Enfield' and divided it into blocks of various sizes which he then sold.
A particular point of interest is "Barton Vale", a grand Gothic style mansion with a storied history too long to document here, which dates back to the late 1800's and is a superb piece of historical architecture unlike anything else in the area.
Present day Enfield retains a lot of its 1950's era architecture punctuated by some truly gorgeous character style homes. From early 1900's cottages and villa homes to the Art Deco style homes made popular in the 1940's Enfield has something for everyone. Although much of Enfield's land is situated on a hill, developers are seeing the many advantages Enfield offers and many run down homes are making way for modern contemporary homes on smaller, sub-divided allotments.
Main North Road offers Enfield residents a convenient corridor to the heart of Adelaide, and the many shopping and schooling facilities would spoil anyone for choice.