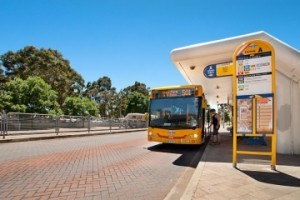 Klemzig Statistics:
| | |
| --- | --- |
| Size: | 3km2 Approx |
| Population | 8464 Approx |
| Median house Price: | $415,000 Approx |
| Median Age: | 40 Years Old Approx |
| Household Size: | 2.1 People Approx |
| | |
About Klemzig:
Klemzig is a suburb of Adelaide approximately 8km north-east of the CBD. The location of the first settlement of German emigrants to Australia in the 19th century Klemzig is named after a village near the city of Zuellichau in southeastern Brandenburg in the German state of Prussia, where they originated from. The village of Klemzig is today located in western Poland and is now known by the Polish name Kl?psk.
Like so many of the suburbs in the area, Klemzig saw the majority of its homes built throughout the 1950's and 60's. A percentage of these were commonly housing trust homes, however the majority have now given way to urban redevelopment which is now well advanced on Klemzig's neighbour suburbs.
The construction of the Adelaide O'Bahn in 1986, and the location of the suburb skirted on the east by the Torrens River and Linear Park has made Klemzig surge in popularity. The O'Bahn offers quick and easy access to the city, and Linear Park offers a fantastic network of bike and walking trails stretching from West Beach all the way to Tea Tree Plaza.
Urban renewal has changed the landscape of Klemzig, and while many of the earlier, character buildings remain, most of the less desirable Austerity and Timber Framed homes have given way to courtyard allotments and modern contemporary and reproduction villa style homes. Offering the enviable lifestyle options described above, Klemzig has evolved into a viable option for those finding themselves 'priced out' of nearby prestige locations like Marden, Walkerville and Vale Park.