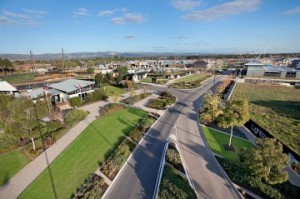 | | |
| --- | --- |
| Size: | 2.2km2 Approx |
| Population | 2726 Approx |
| Median house Price: | $485,000 Approx |
| Median Age: | 31 Years Old Approx |
| Household Size: | 2.7 People Approx |
| | |
About Northgate:
Northgate, a new suburb approximately 12 kilometres north of Adelaide, was created when a petition was made to develop the area and annex it from the existing suburb of Northfield in 1998 in a joint venture between the State Government and AV Jennings.
Northgate is approximately a 10 minute drive from the Adelaide City Council area and is currently undergoing the second stage of development on land previously owned by the South Australian Department of Agriculture.
The suburbs' popularity has gone from strength to strength as the development has matured, and its design, focused on easy access to lifestyle amenities like schools, local parks and shopping creates more raving fans as each year passes.
The suburb itself is considered to be bounded by Grand Junction Road to the north, Fosters Road to the East, Folland Avenue to the South and Dumfries Avenue to the West. The inclusion of Dumfries Avenue as a boundary, which does not connect directly to Grand Junction Road, was by design and intended to stop traffic from using it as a bypass from other roads.